Whether it's mowing your lawn, shredding and collecting leaves, or even providing security at night, EEVE's Willow robot has got you covered. Unlike other garden robots, Willow doesn't require complex perimeter wire or external antenna installations. Willow employs self-driving technology, utilizing a camera system to autonomously navigate a garden or yard. This approach allows Willow to mow your lawn without the need for a perimeter cable.
The base Willow robot is reportedly capable of caring for a yard of 1,500 m2 while the Willow Pro can care for a yard of 3,600 m2 with a maximum slope of 25 degrees. The robots are controlled by Starlight, an A.I. software application that enables you to train or teach robots. Training can be made easier by buying or 3D printing StarLight beacons to help with the training. The beacons can be planted or placed in locations that need special training or special attention.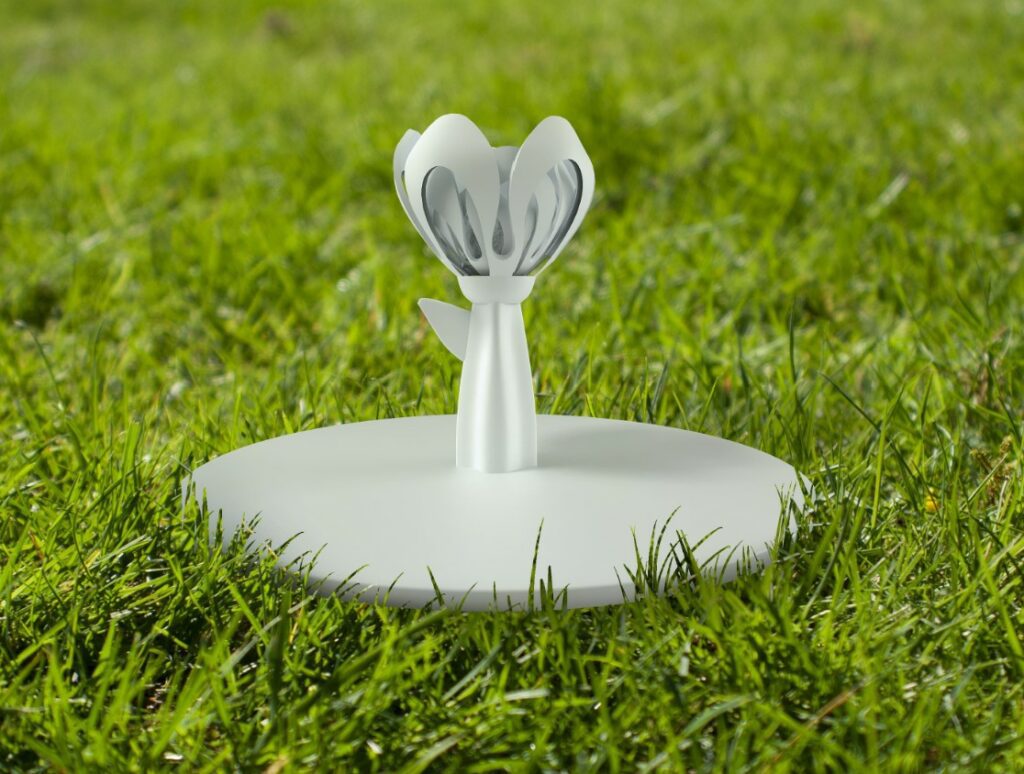 Weedy: Transforming Your Willow into a Smart Weeding Machine
EEVE announced they will be releasing in February 2024 an attachment that transforms their Willow or Willow Pro robot into a smart weeding machine. Weedy uses AI technology to scan your garden, identifying weeds with pinpoint precision. Once the weeds are located, Weedy sprays an eco-friendly bio-herbicide, effectively eliminating them.
Continuous Care
Weedy continually maps the weed landscape in your outdoor spaces and sends timely alerts when it's time to attach Weedy or refill its herbicide tank. The robot will continually apply the bio-herbicide as often as needed to kill the weed.