German Bionic, a robotics company with offices in Boston, Berlin, and Tokyo, has officially unveiled its latest innovation, the "Apogee+" powered exoskeleton, in the North American healthcare market. This wearable technology combines robotics with research-backed data insights, aiming to provide support for care workers.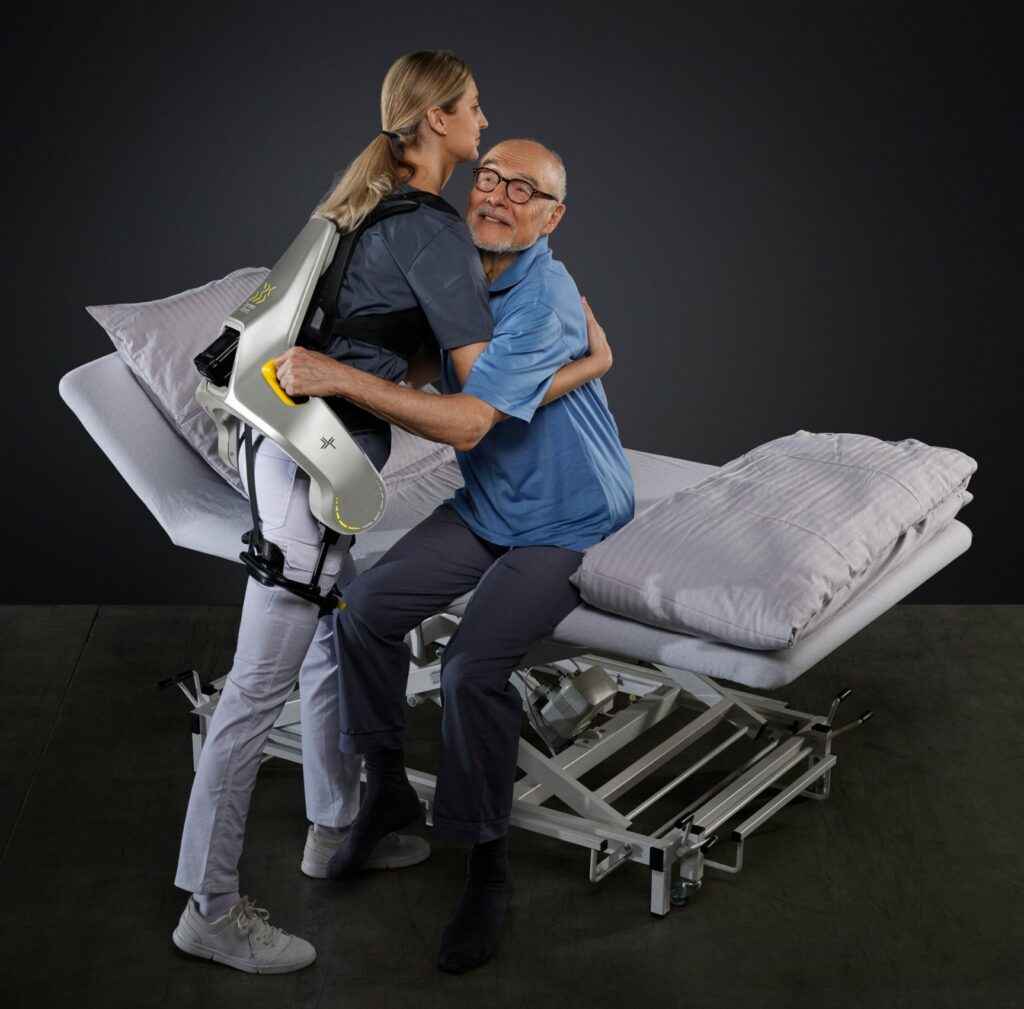 The research underscores the stress experienced by nursing and care staff due to challenging working conditions, physical strain, and a lack of recognition for their vital roles. The Apogee+ serves as a "personal lift assist," addressing safety and job satisfaction concerns of care workers. Notable features of the product include:
Lifting and walking support: The Apogee+ offers active assistance during lifting and walking, providing up to 66 pounds (30 kg) of back relief per lift. Integrated grips streamline daily caregiving tasks.
Dust and waterproof: The waterproof Apogee+ (IP54) offers flexibility for tasks such as patient bathing and showering.
Wearer comfort: With a small, lightweight design, the Apogee+ adapts to caregivers' movements and diverse healthcare environments.
"Friendly" design: The emotionally accessible design, with softer contours and lighter colors, enhances patient interaction.
Easy disinfection: The monocoque external framework minimizes bacterial accumulation, crucial for healthcare settings.
Reporting features: Extensive reporting functions aid caregivers in workplace setup and management.
Flexible procurement: German Bionic offers favorable purchase and leasing options for exoskeleton deployment in care facilities.
Beyond practical benefits, adopting cutting-edge wearable tools demonstrates care facilities' commitment to employee well-being. Empowered by this technology, healthcare professionals can provide better patient care, with increased safety and reduced physical strain.