The United States Army is actively considering the integration of a "robot dog" with its latest infantry rifle, looking into the possibilities of future combat, as disclosed by a representative of the service to Military.com.
Bhavanjot Singh, a distinguished senior scientific technical manager at the Army's Combat Capabilities Development Command (DEVCOM), unveiled the potential concept of arming a Vision 60 Quadruped Unmanned Ground Vehicle (Q-UGV) manufactured by Ghost Robotics with the Army's Next Generation Squad Weapon rifle a SIG Sauer NGSW-AR.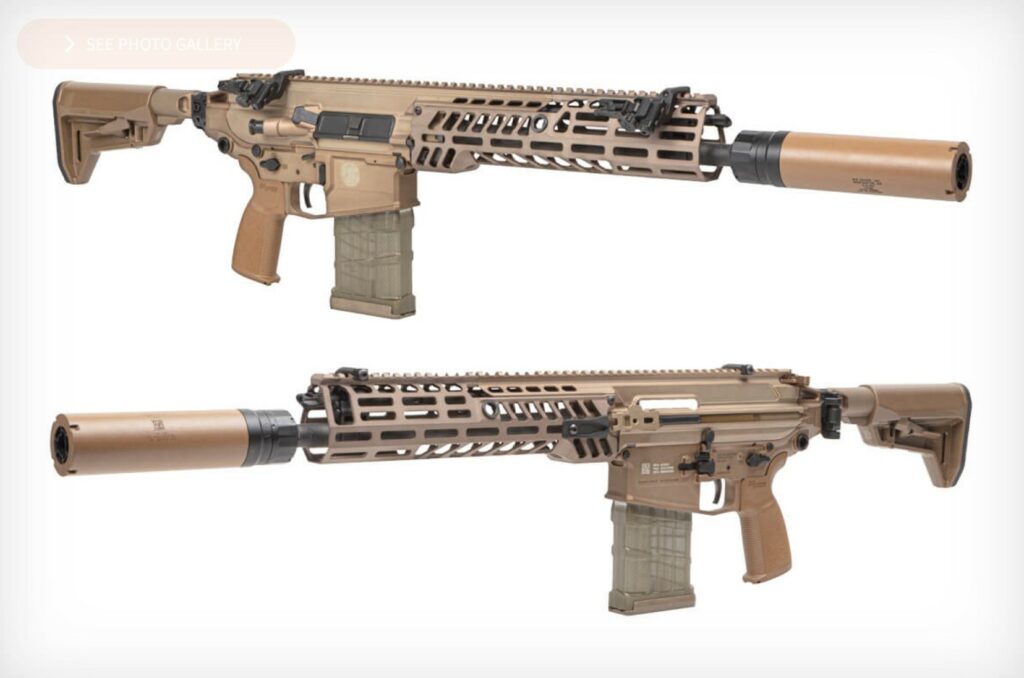 Initial experimentation has been carried out by the Army involving the mounting of an M4A1 carbine on a Q-UGV. However, the testing of the new Sig Sauer XM7 rifle would signify a groundbreaking advancement in the utilization of unmanned robots, which aim to replicate some of the versatile skills exhibited by man's loyal companion. According to reports, Bhavanjot Singh emphasized the distinct capability of these robotic dogs to navigate diverse terrains inaccessible to wheeled vehicles.
Robot dogs like the Vision 60 Q-UGV have gained substantial prominence in various capacities across the U.S. military. They play roles such as fortifying perimeter security at diverse installations, enhancing intelligence, surveillance, target acquisition, and reconnaissance (ISTAR) capabilities for troops stationed in remote environments, and even executing specific explosive ordnance disposal tasks under the guidance of their uniformed operators.
While using semi-autonomous and remotely controlled weapon platforms are already established in the U.S. military, the prospect of equipping robot dogs and deploying them alongside U.S. troops in hostile terrain has sparked considerable debate within the robotics industry. Last October, six robotics companies, including leading enterprise Boston Dynamics, jointly issued a letter urging global armed forces to refrain from weaponizing their technological creations.
Despite these concerns, defense contractors have continued to explore integrating unmanned ground robots and weapon systems. In October 2021, Ghost Robotics and SWORD International unveiled a distinctive creation named the Special Purpose Unmanned Rifle robot dog. This robot dog was equipped with a 6.5mm Creedmoor rifle and was presented at the Association of the U.S. Army's annual conference in Washington, D.C.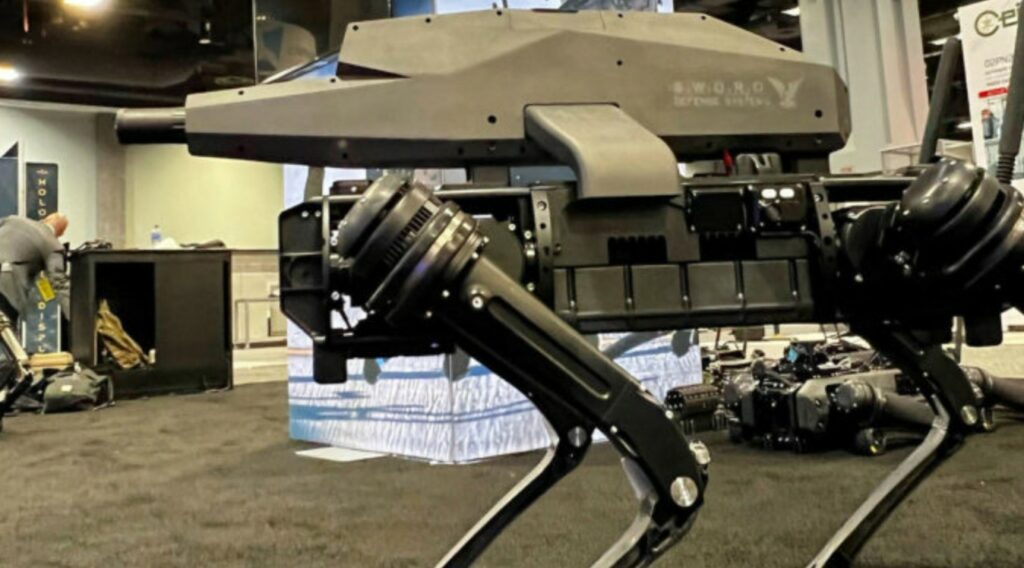 A video (see below) shared by Chinese defense contractor Kestrel Defense in the subsequent year showcased an unmanned aerial vehicle air-dropping a robot dog armed with a Chinese 5.8x42mm QBB-97 light machine gun onto a rooftop during a training simulation.
As of now, officials associated with the Army's robotics program reportedly have indicated that the potential deployment of unarmed mechanized canines alongside soldiers may not transpire for at least another decade. Looking ahead, as armed iterations of these robotic units eventually find application, the Department of Defense remains committed to their responsible and lawful utilization. Deputy Secretary of Defense Kathleen Hicks emphasized this commitment in the Pentagon's updated directive on "Autonomy in Weapons Systems," asserting that all weapon systems, including those with autonomous attributes, will be developed and employed with prudence and legality.