ECO-CLEAN Solutions announced they deployed PixieDrone, a robotic motorized skimmer on Lake Tahoe. When you first see Lake Tahoe, its pristine beauty is undeniable. However, beneath the surface lies a hidden threat to its unique water quality and clarity – aquatic invasive plants and litter. The League to Save Lake Tahoe has teamed up with ECO-CLEAN Solutions and the Tahoe Keys Marina to address this challenge using technology and environmental stewardship. The result is the PixieDrone, an aquatic robot designed to glide across the water's surface, removing debris and invasive weeds.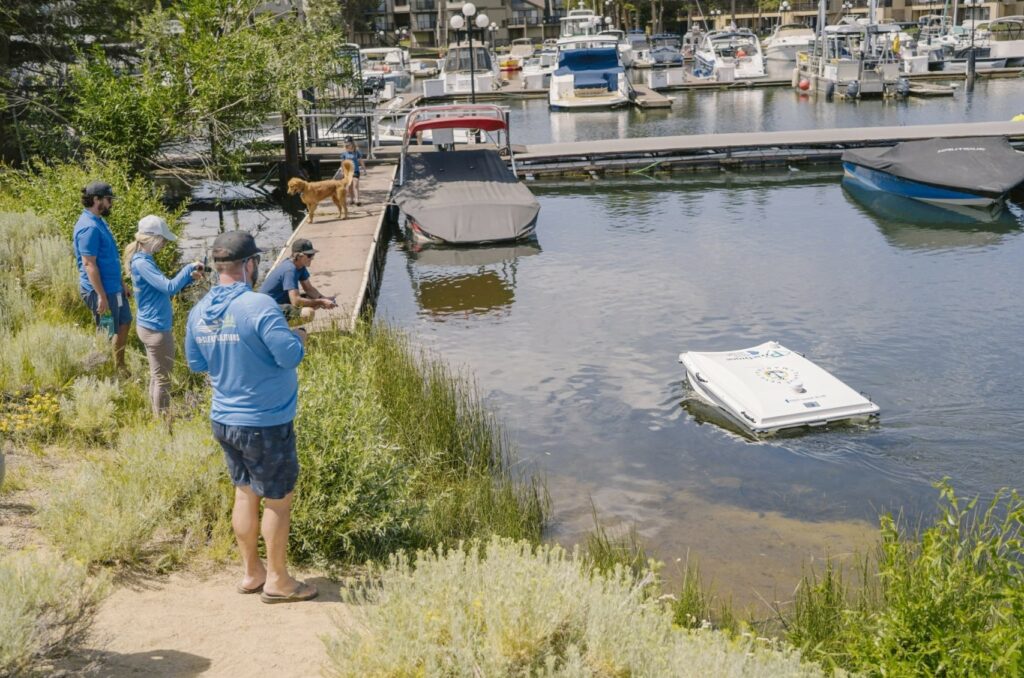 The PixieDrone, an electric, autonomous, and programmable motorized skimmer, acts like manta rays and humpback whales as it captures debris with its open "mouth." Utilizing onboard Lidar technology, the PixieDrone can navigate through obstacles in real time, ensuring it moves efficiently along pre-mapped routes, even between docks, pilings, and boat slips.
The Tahoe Keys Marina faces a significant challenge due to its infestation with aquatic invasive plants. To prevent these plants from spreading into the lake when boats depart, the PixieDrone reportedly steps in to corral, collect, and remove the harmful weeds, halting their spread. The PixieDrone can also clean up gas spills and be equipped with scientific instruments to assess water quality. Currently being tested in the Tahoe Keys Marina, the PixieDrone's data collection and operational refinement will potentially pave the way for its use in other parts of Lake Tahoe.