As reported by BusinessKorea, Samsung Electronics, is setting ambitious targets in the robotics industry, a key driver for its future growth. The company is now focusing on developing a humanoid robot that will walk on two feet, emulating human movements. This strategic move comes as the global market for AI-powered humanoid robots gains momentum, with major players like Tesla, Google, and Microsoft making significant advancements in the field.
The initiative to enter the robot market is being led by Samsung Electronics' Planning Team of the Device Experience (DX) Division. Their vision is to create a humanoid robot that incorporates cutting-edge artificial intelligence (AI) technology, competing with the offerings of other tech giants in the market.
As part of this shift in focus, Samsung Electronics has decided to postpone the launch of their wearable robots for healthcare. The company originally planned to release the commercial wearable robot, Botfit, in the second half of the previous year. However, the launch was repeatedly delayed to enhance the product's overall quality.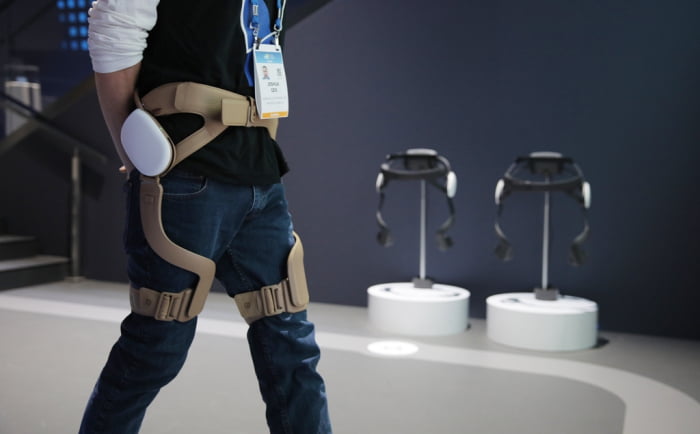 The decision to revise the mid- to long-term strategy is driven by the potential of humanoid robots to offer a wide range of applications, surpassing those of conventional robots. These humanoid robots can be utilized in various tasks, such as handling and organizing items, managing hazardous materials, and performing rescue operations. Market research firm Precedence Research predicts that the humanoid robot market is expected to grow to a staggering US$28.66 billion by 2032.
Tesla has already unveiled its prototype humanoid robot named "Optimus." The robot stands at an impressive height of 172 centimeters and features a humanoid appearance. Tesla reportedly plans to make this robot available for purchase as early as next year, with an estimated cost of US$20,000 per unit.
Meanwhile, U.S. semiconductor company Intel recently invested US$9 million in the AI humanoid robot startup Figure, indicating the growing interest and investments in this promising market.
With influential tech companies like OpenAI making strides in incorporating advanced generative AI into humanoid robots, Samsung Electronics realizes the need to adapt its strategy and offer more than just basic serving or walking assistance functions. As part of its commitment to the robotics and AI industries, Samsung Electronics previously announced an investment of 240 trillion won (US$185 billion) over three years in future new businesses.
Earlier this year, the company acquired a 10.22 percent stake in Rainbow Robotics, a South Korean collaborative robotics and humanoid company, further solidifying its presence in the robotic domain. It was the first time Samsung had invested in a publicly traded robotics firm.
Market insiders believe that the success of Samsung's robotics business will play a significant role in securing future growth engines for the company. The economic downturn, affecting consumer electronics, smartphone consumption, and semiconductor demand, has highlighted the importance of diversifying revenue streams and embracing robotics technologies.