ABB announced today the launch of ABB Dynafin™, a propulsion system that reportedly sets a new standard for efficiency in the marine industry. Drawing inspiration from the dynamic movements of a whale's tail, this innovative concept is the culmination of over a decade of extensive research, development, and testing. Leveraging ABB's vast experience and expertise in the marine industry, along with its rich heritage of innovation, ABB Dynafin™ represents a significant leap forward. The estimated release date for the first prototype is 2025.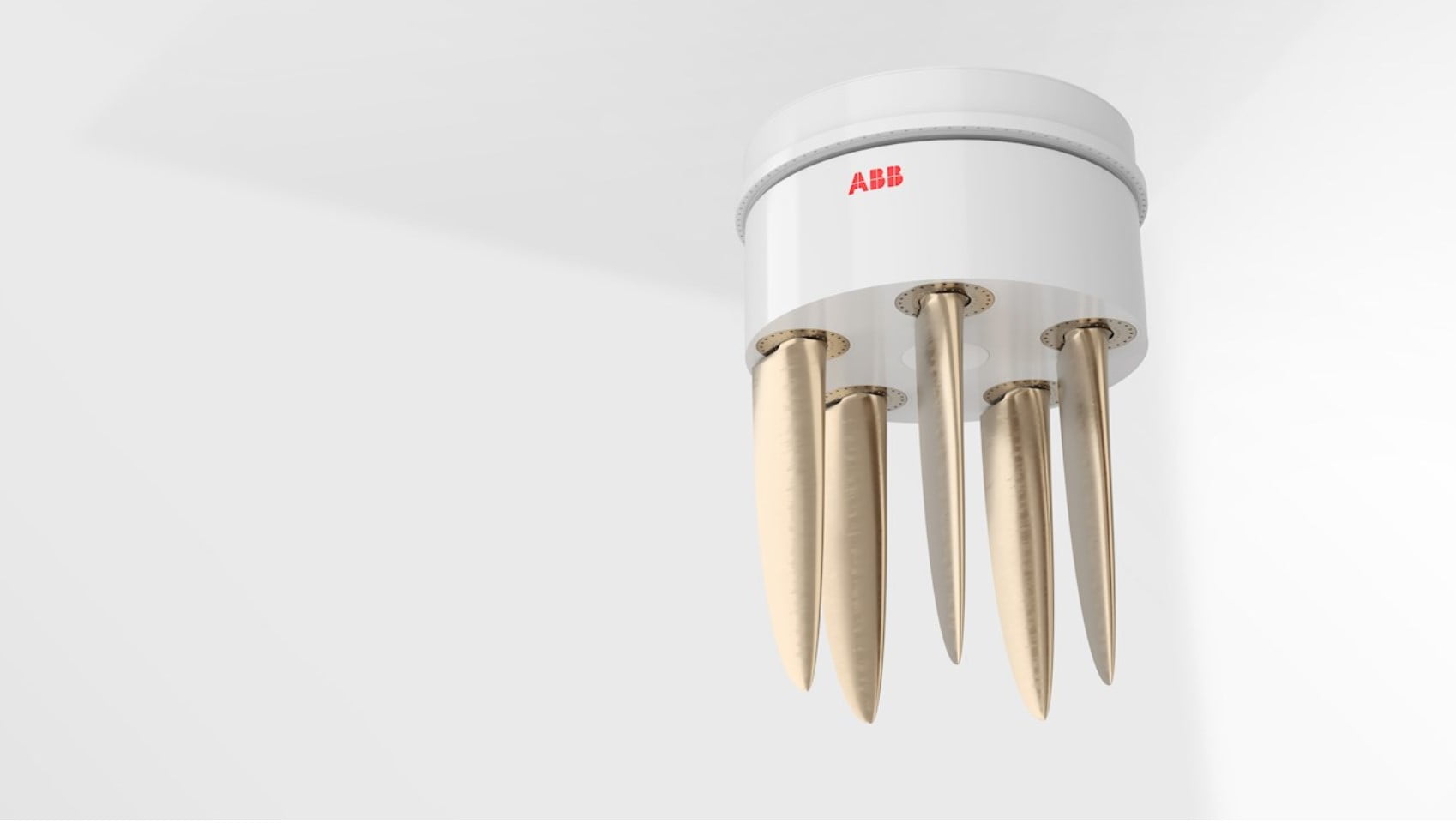 The core of the new propulsion concept features a primary electric motor that drives a large wheel rotating at a steady pace of 30-80 revolutions per minute. The wheel is equipped with vertical blades, each operated by an individual motor and control system. The combined motion of the wheel and blades creates both propulsion and steering forces simultaneously, revolutionizing operational efficiency and precision for ships. This concept aligns with ABB's renowned design philosophy of gearless power transmission in marine propulsion systems.
An independent study by OSK-ShipTech A/S evaluated ABB Dynafin™ on a passenger vessel design, comparing it with various propulsion solutions. The study confirmed that the new system achieves propulsion energy savings of up to 22 percent when compared to conventional shaft line configurations. This translates into significant reductions in fuel consumption and emissions. Moreover, as part of an electric propulsion power system, ABB Dynafin™ is fully compatible with zero-emission battery and fuel cell technologies. Initially available in the 1–4 MW power range per unit, this propulsion concept is particularly effective for medium-sized and smaller vessels, including passenger and vehicle ferries, offshore support vessels serving wind farms, and yachts. In addition to enhancing passenger and crew comfort by reducing vibrations and noise levels, the propulsion concept offers exceptional maneuverability and precise positioning capabilities.
ABB Dynafin™ is the latest addition to ABB's comprehensive portfolio of electric, automated, and digital technologies. Leveraging its market-leading expertise in electric and hybrid propulsion, the company continues to push the boundaries of technology, driving efficiency, performance, and sustainability to new heights. With over 30 years of successful implementation of Azipod® propulsion, ABB's new propulsion concept will complement its existing portfolio.