Apptronik, an Austin-based robotics company specializing in the development of versatile, mobile robotic systems that can work alongside humans, announced today that it raised $14.6 million in a seed round, including Capital Factory, Grit Ventures, Perot Jain, and other strategic investors.
While many robots in industries like manufacturing are specialized for specific tasks in predictable settings, Apptronik has developed a humanoid robot named Astra, which it claims is a general-purpose robot (GPR) proficient in tasks such as stocking and packaging in industrial environments. Now, the company is set to commercialize another humanoid robot called Apollo, designed for heavier workloads and critical industries like aerospace, logistics, and retail. NASA has recently awarded Apptronik a contract to bring Apollo to the market in the coming year.

Apptronik's co-founder and CEO, Jeff Cardenas, explains that there is room for both AI-powered machines and humanoid robots. He emphasizes that robots with human-like forms are best suited for operating in environments designed for humans, utilizing the same tools humans use. While traditional robots excel at repetitive tasks in structured settings, Apptronik's focus has been on building robots that can operate effectively in dynamic and variable environments. According to Cardenas, humanoid robots are made by humans, for humans, to function in spaces specifically designed for human interaction.
Jeff Cardenas and co-founder Nick Paine draw a parallel between GPRs and smartphones, highlighting that Apollo serves as a hardware-and-software platform capable of executing various tasks or applications. The robot's end-effectors can be swapped, enabling it to use humanoid hands, grippers, pinchers, or other manipulators. Additionally, Apollo can move at a speed similar to that of a human, offering flexibility and versatility. Paine clarifies that they are building a scalable hardware platform, analogous to the iPhone, which allows the development of a wide range of applications without the need for complex machine learning frameworks.
Cardenas acknowledges that while it is still in the early stages, the world of specialized robots is transitioning to a new era of GPRs. Apptronik plans to introduce learning and imitation capabilities to Apollo, enabling it to improve and adapt to tasks over time. The level of abstraction will also increase, with the initial control interface being a smartphone or computer, where customers will need to specify their requirements. However, the ultimate objective is to provide Apollo with high-level tasks that it can autonomously accomplish. While specialized robots will continue to have their place, Cardenas believes that we are witnessing the realization of a robotics stage once depicted in science fiction.
Apptronik's association with NASA dates back to 2013 when the team participated in the DARPA Robotics Challenge and collaborated on the development of Valkyrie, a robot. Initially part of the Human Centered Robotics Lab at the University of Texas at Austin, Apptronik emerged as an independent company in 2016, with Paine and Luis Sentis, a scientific advisor, also among the founders. Cardenas refers to Apptronik as the commercialization of the work conducted at NASA and DARPA, showcasing a partnership that represents a turning point in robotics.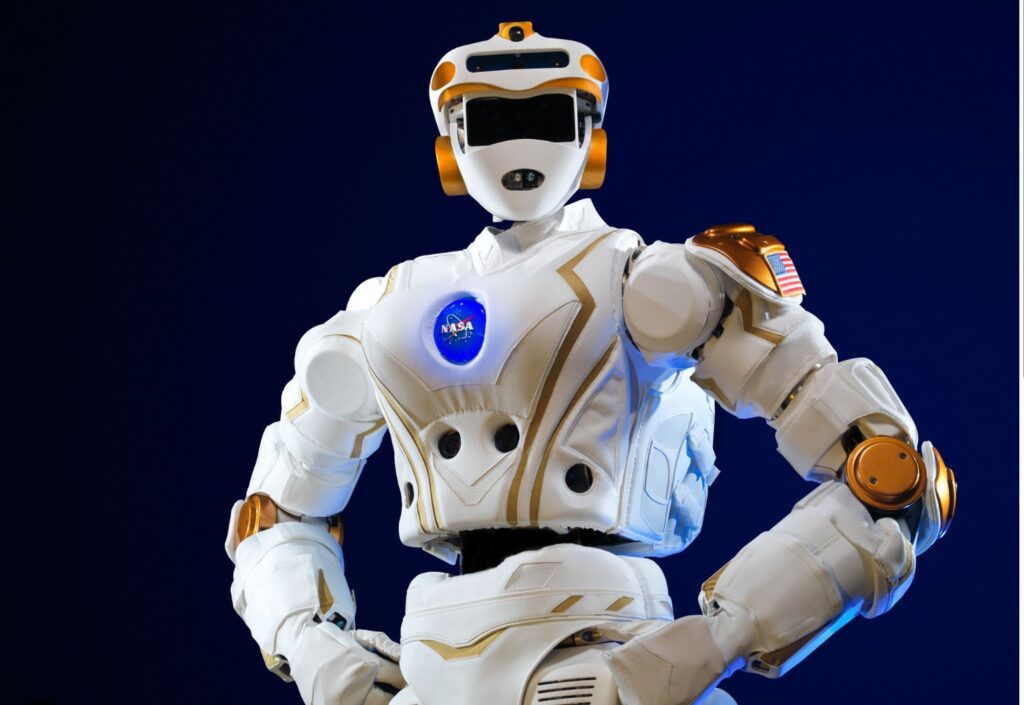 The name "Apollo" carries significance as it aligns with NASA's ambitious plan to establish a permanent human presence on the moon, known as Artemis. Apptronik's collaboration with NASA indicates their consideration of how GPRs can support humans in space exploration, including missions to the moon and potentially Mars. Moreover, Cardenas emphasizes that humanoid robots capable of walking and fitting into human-scale interiors could prove invaluable in future settlements on Mars.
Before venturing into space, Apptronik intends to focus on terrestrial applications, aiming to sell Apollo robots to companies across various major industries. Apptronik plans to showcase Apollo at South by Southwest in the coming year.
While the pricing details of an Apollo robot remain undisclosed, Cardenas mentions that the company has made actuators, one of the costliest components, more affordable through iterative development. Ultimately, their goal is to deliver one million robots by 2030.