Overview of the Program
The program is composed of several components: 12 weeks of classroom learning held in person, 2,000 hours of apprenticeship, and job placement. Upon acceptance, participants are assigned to a cohort in one of the five partner schools located in Georgia, Indiana, North Carolina, Pennsylvania, or Texas, where they are compensated for attending classes and lab training. Free room and board are provided. After completing the classroom learning phase, the apprentices move to an assigned warehouse, where they begin on-the-job learning under the guidance of a skilled technician. During this phase, they are required to complete 40 benchmarks that demonstrate their proficiency in various technical skills.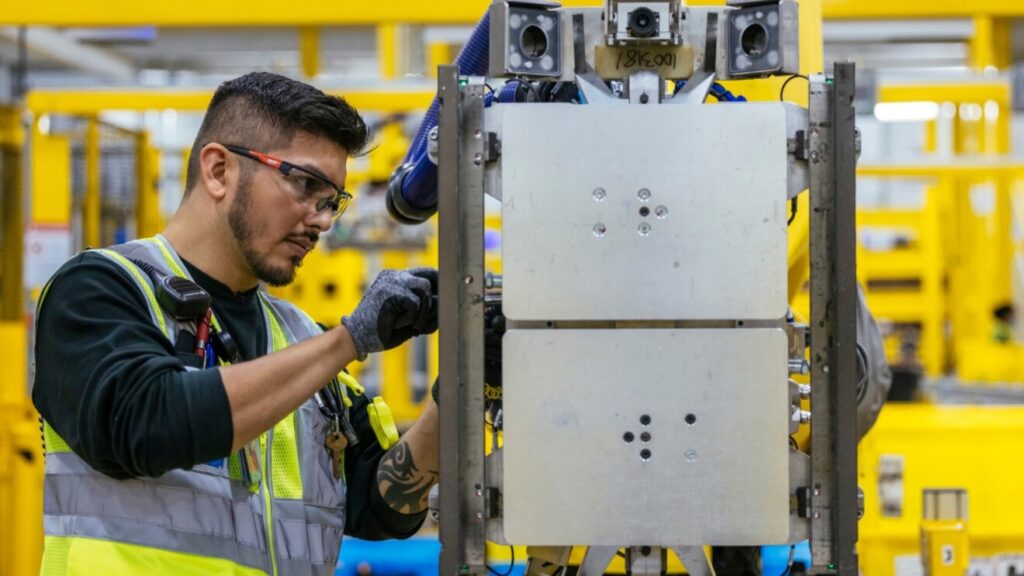 Upon successful completion of the 2,000 apprenticeship hours and the 40 benchmarks, the apprentice is awarded a certificate from the U.S. Department of Labor, acknowledging them as an Electromechanical Technician. Once certified, they are placed in a job working with Amazon Robotics or a third-party partner such as CBRE Group, Cushman & Wakefield, Elite Line Services, JLL, or LGSTX Services.
Skills Taught in the Apprenticeship Program:
The program teaches technical skills such as industrial electricity, mechanical components, fluid power, and programmable logic controllers. Apprentices gain a total of eight certifications across these skills. Besides the hard skills, the apprentices receive extensive mentoring, leadership, and networking opportunities. Support groups like Women at RME provide a platform for program participants to connect, share experiences, job opportunities, and more.
For more information about this program, please click the link below:
How Amazon's MRA program prepares hundreds of employees for careers in robotics (aboutamazon.com)